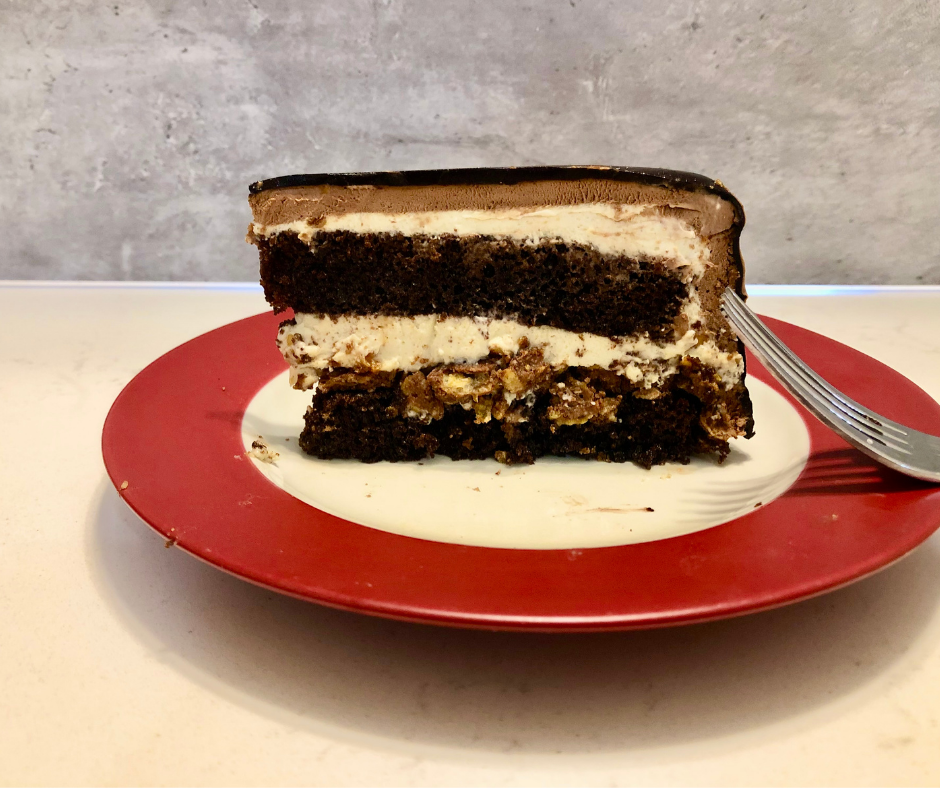 MASTER CLASS: Seven Veils Cake (Torta Setteveli)
The Great British Baking Show (Episode 9, Oct 23, 2018 in UK) brought this cake to prominence and also did a good job of stumping the contestants. If you have never heard of it, know that it goes under many names (Giandjujja, Chocolate-Hazelnut Torta, etc.), but all are worth knowing how to make. The  secret to the seven veils (layers) of the title is organization and patience, as the layers are refrigerated to get them to set. This is a very special cake with lots of techniques to master. If you can make this cake, you can make anything!
THIS IS A DEMONSTRATION CLASS.  RECIPES WILL BE SENT OUT 24 HOURS BEFORE CLASS START.
Rick will teach:
How to make a perfectly moist chocolate genoise
The cake's two essential fillings: Hazelnut Bavarian Cream and Chocolate Mousse
The technique for creating praline paste at home
The way to make dark, dramatic chocolate mirror glaze
All about gelatin—US gelatin powder vs. EU gelatin sheets