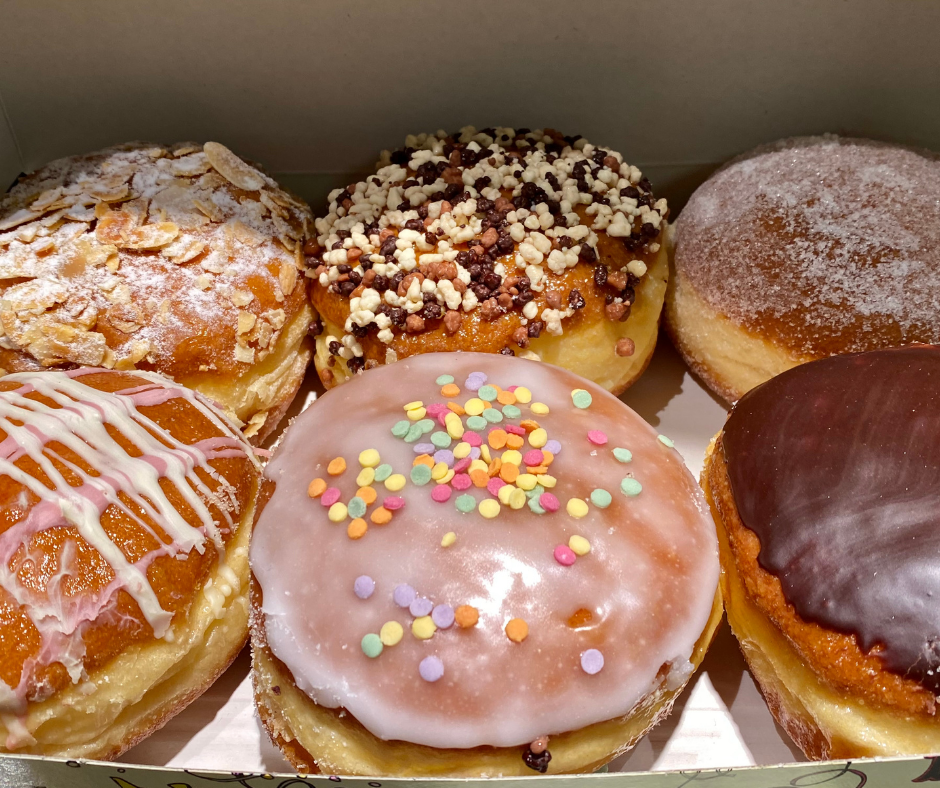 Carnival Doughnuts in Many Flavors
In many countries, doughnuts are what you eat as a final indulgence before the austerity of a Lenten diet. Rick will teach Faschingkrapfen, the Viennese yeast doughnut for Mardis Gras, with many various fillings and toppings for any mood. Doughnuts are HOT—after this class, you will have the know-how for making them at home, and how fun is that?
THIS IS A DEMONSTRATION CLASS.  RECIPES WILL BE SENT OUT 24 HOURS BEFORE CLASS START.
Rick will teach:
Germteig, the yeast dough for making doughnuts in the Viennese style
Various options for filling jelly doughnuts
A variety of topping in different flavors and colors to mix and match for your unique creation
Ideas for filling doughnuts to make virtually endless creations