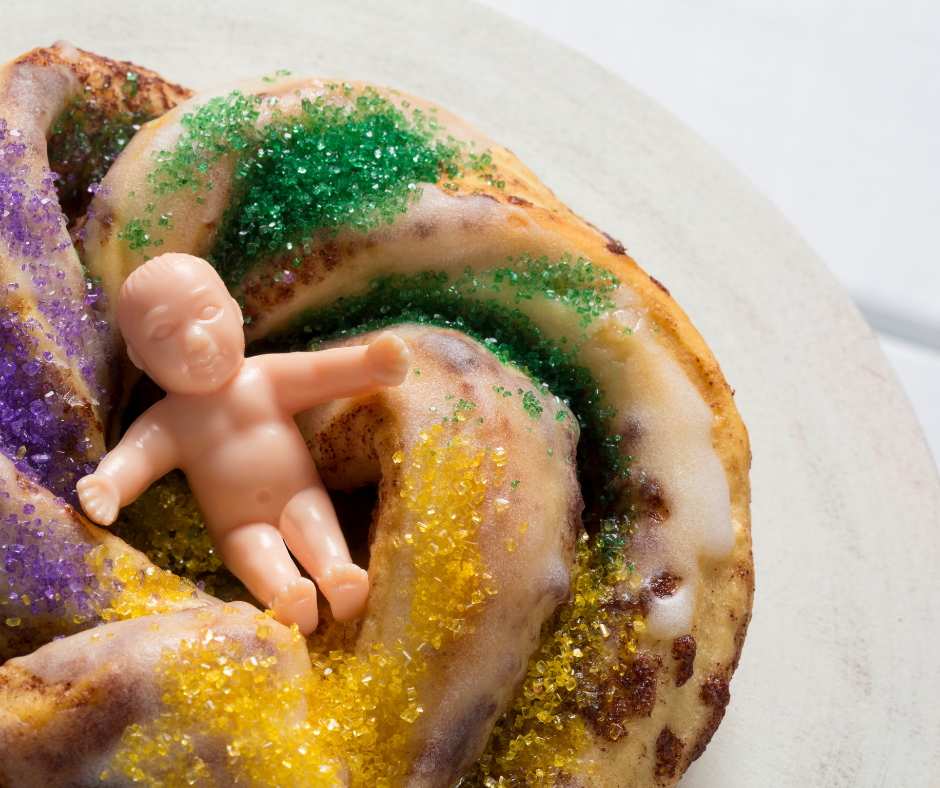 King Cake with Praline Filling
In New Orleans, Mardi Gras is the time for Kings' Cake, a last-ditch effort to pack in sweets before a lean Lenten season, when many Catholics fast. There are countless ways to make this cake, but my favorite is this sweet yeast dough with a pecan filling, one I picked up when working for the Delta Queen Steamboat Company. There are many fun facts about this cake, the perfect finish to a Cajun/Creole dinner.
THIS IS A DEMONSTRATION CLASS.  RECIPES WILL BE SENT OUT 24 HOURS BEFORE CLASS START.
•In this class, you'll learn:All about the traditions of Kings' Cake, Mardi Gras, and its very specific decoration
•How to make and use tangzhong, an Asian technique of incorporating a flour paste into dough for a lighter texture and longer shelf life
•A flaky sweet yeast King Cake dough in the coffee cake family
•Ideas for other fillings beyond praline pecan.