Internationally acclaimed, award-winning culinary teacher and cookbook author Rick Rodgers is renowned for his mastery of the extraordinary desserts of the Austro-Hungarian Empire and its satellite capitals.
The lively cafes and legendary bakeries of Vienna, Budapest, and Prague are rich in architectural scope, historic lore, and intricate techniques. This site, coffeeandcake.org is dedicated to teaching you how to recreate these famed baked goods in your own kitchen.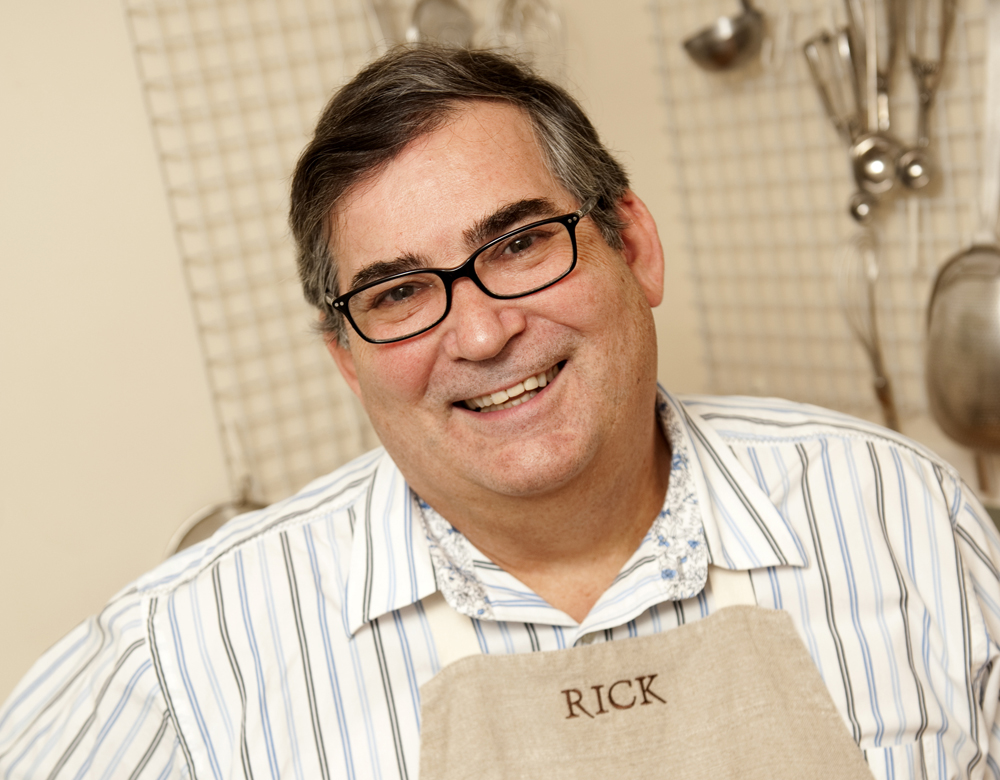 Bon Appétit magazine awarded Rick the prestigious Food and Entertaining Award for "Outstanding Culinary Teacher," an honor he shares with only a handful of other educators, including PBS host Rick Bayless and Food Network's Bobby Flay.
For more than twenty-five years, Rick's immense popularity and magnanimous appeal brought him to sold-out classes in brick-and-mortar schools all over America, as well as to France and to Korea.
Rick enjoyed Viennese desserts at his family's table, baked by his great-aunts from Liechtenstein, the tiny principality in the heart of the former Hapsburg Empire. Upon emigration to San Francisco, Rick's aunties worked as bakers in private homes, and influenced their young grand nephew to become a chef. 
Rick entered the food business at sixteen and holds a restaurant and hospitality degree from City University of New York.
The culmination of these professional and personal experiences resulted in the IACP-Award nominated Kaffeehaus, Rick's cookbook that explores the coffee culture and desserts of Vienna, Budapest, and Prague. As a cookbook coauthor, editor, and recipe tester, Rick worked with the best bakeries in the country on their own eponymous cookbooks. Rick's numerous works include The Model Bakery Cookbook, Sarabeth's Bakery, Tate's Cookies' Baking with Friends, The Baker's Dozen Cookbook, Tea and Cookies, and Coffee and Cake.
A frequent collaborator with celebrities and corporations on his cookbooks, Rick wrote a dozen titles for lifestyle arbiter Williams-Sonoma. His books, The Chelsea Market Cookbook (with Michael Phillips) and Frankie Avalon's Italian Family Kitchen won IACP and Gourmand Awards, respectively.
Many of you encouraged Rick to bring his skills into your kitchens. We invite you to join Rick as he inspires you to new levels of baking enjoyment and culinary taste sensations.